---
---
Fernando Canon Rodolfo Tan Cardoso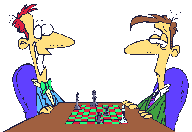 Glenn Bordonada Rico Mascarinas

Fernando Canon is considered the country's first chess champion. He won a chess tournament held in Barcelona, Spain in 1905.


The first international master in Asia was Rodolfo Tan Cardoso, a Pangasinan born chess champion. Cardoso placed 5th in the world junior chess tournament in Toronto, Canada in 1957 and became the first Asian chess champion at the age of 25.

In his participation in world chess tournaments, Cardoso has defeated the likes of David Bronstein and Bobby Fischer and has drawn with former world number 1 Michael Tahl.

While Cardoso has gained a grandmaster norm, he failed to become a grandmaster.


Eugene Torre is considered as the first grandmaster in Asia. He accomplished the feat at the age of 22 and won a silver medal at the 21st World Chess Olympiad held in Nice, France in 1974 when the Philippines placed 11th overall. Torre has been a veteran of the World Chess Olympiad for three decades and led the Philippine team to a 7th place finish at the 1988 Greece Olympiad. He also has a collection of three Olympiad silver medals.


Mark Paragua placed fifth in the World Youth Chess Championships (boys' under 18) held in Crete, Greece in November 2002. Before this, Paragua became the country's youngest international master at the age of 16 in January 2000.


Glenn Bordonada won a gold medal in the 1978 Buenos Aires Chess Olympiad.


Rico Mascarinas won a gold medal in the 1982 Lucerne Chess Olympiad.


Other Filipino chess champions include Rogelio Barcenilla Jr., Richard Bitoon, Arianne Caoili, Kathrynn Cruz, Idelfonso Datu, Joy Lomibao, Nelson Mariano, Beverly Mendoza, Allan Petronio and Roca Sayson.