---
---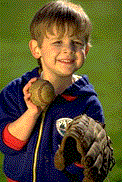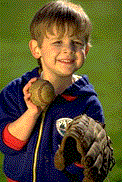 RP Blue Girls San Miguel Softball Team
Little League Champion Other Champion Teams

The legendary RP-Blue Girls, led by pitcher Julita Tayo of San Miguel, Bulacan placed third in the World Softball Championship held in Tokyo, Japan in 1967. Other softball stars in the 1960s include Lourdes Balindao, Brigida Bellesta and Purita Jacinto.


The Philippine team, composed of 14 girls aged between 14 and 16 years old from San Miguel, Bulacan could have won the Little League World Softball Championship held in Kalamazoo, Michigan in August 2000 if not for a controversial ruling. The other team in the final, the Santa Cruz Valley team from Arizona, had five boys in its lineup. Softball is traditionally an all-girls event.

The San Miguel team decided to forfeit its game in the final series in protest of rules employed in the traditionally all-girls world series. The girls may have not won the crown but drew the admiration and support of the American audience just the same. It even defeated the Santa Cruz team once, 3-2, prior to the championship.


The all-boys team from Zamboanga City won the Little League World Baseball Championship in 1992, but was stripped of their title after American organizers of the event found out that some of the boys in the Zamboanga team were over the age limit.


Philippine softball teams were perennial winners at the Far Eastern Games, thereby advancing to the World Series held in the United States. Among these teams were the Maynila Golden Girls and the Guagua Little League Girls' Softball team.